Virginia Robey, a weekly newspaper editor from the farming and ranching community of Wellington, Texas, who had never visited the University of Chicago, recently left a generous bequest to the Department of Ophthalmology and Visual Science. The Virginia Robey Retina Research Endowed Fund was inspired by her aunt, Grace Lucile Robey, MS'26, MD'32, one of the first three women to earn a medical degree from the University of Chicago School of Medicine.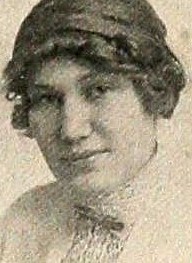 In 1915 while WWI raged in Europe, Grace Lucile Robey, then a junior at the University of Oklahoma, felt she would "die if she didn't get into some branch of the service and quick," as she later recalled in a 1955 interview for the Houston Chronicle. She joined the Red Cross, entered the Army School of Nursing, and was stationed at Camp Jackson in South Carolina during the war.
Inspired by the doctors and medical teams she met there, she went on to earn a Masters of Science in bacteriology at the University of Chicago in 1926, working with the Chicago Tuberculosis Institute to complete her thesis. She interned for three years at Billings Hospital where, as she told an interviewer, she "slept and thought medicine."
Following graduation in 1932, she returned to her native Texas and opened a practice in Houston. She also taught clinical medicine at Baylor College of Medicine and was an associate staff member at Hermann Hospital. In the Houston Chronicle article, she said that her profession was one of service and that she believed "the benefits of scientific research should be available to all who need it."
When Dr. Robey died in 1983, she left a substantial bequest to the Pritzker School of Medicine, "in honor of the men and women who taught me medicine from 1928 to 1932, to study ways and means of bringing the advances in medicine to the community as a whole." She also left a portion of her estate to her niece, Virginia Robey.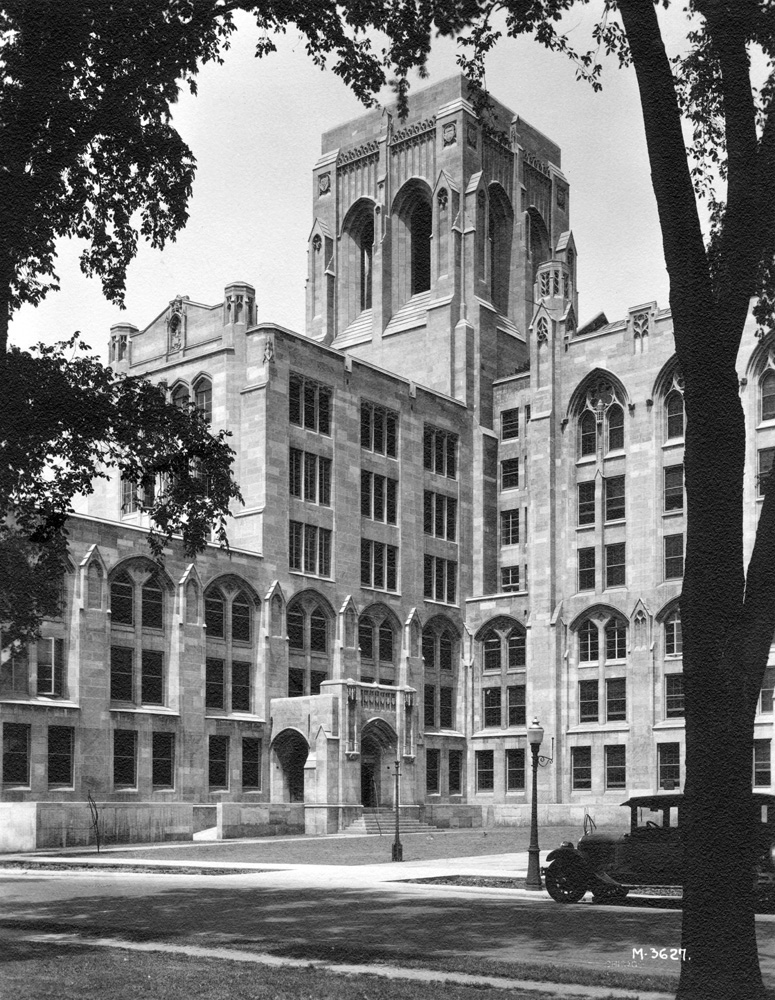 Virginia Robey joined the Wellington Leader as news editor in 1937, shortly after her graduation from college. She stayed in that job for over 60 years, winning numerous awards for service in journalism.
In her later years, Virginia Robey suffered from macular degeneration, though she continued to work. Macular degeneration, a deterioration of the central part of the retina, causes eyesight to worsen as it progresses. Patients may have trouble seeing in low light at first and then notice wavy or blurred vision, eventually losing central vision. At the time of her diagnosis, there were no treatments available. She used a reader with a magnifying screen and special eyeglasses to allow her to continue working, and walked to her job at the newspaper when she could no longer drive.
Colleagues and friends remember that Virginia Robey lived very simply, spending little money on herself. At her memorial service in 1999, a former town mayor said, "The world would be a better place if everyone cared about their community as much as Virginia did." However, her estate included property in West Texas with lucrative mineral interests and her will included a generous bequest to the University of Chicago, inspired by her aunt's stories of her time there. She specified that the bequest support a faculty position focused on patient care and research related to macular degeneration or other retinal diseases.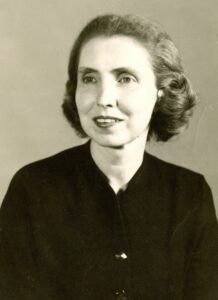 The Virginia Robey Retina Research Endowed Fund allowed chair and Shui-Chin Lee Professor of Ophthalmology Seenu M Hariprasad, MD, to recruit Alexis Warren, MD, a talented vitreoretinal surgeon whose research interests include macular degeneration, retinal diseases of premature babies, and retinal diseases related to diabetes. Dr. Warren also focuses on increasing the number of under-represented minorities in ophthalmology.
"I learned about ophthalmology from my father, who is a retina surgeon. Throughout my training, my enthusiasm has deepened, especially now that we are developing medical therapies to prevent and treat what were once blinding retinal diseases," said Dr. Warren.
According to Dr. Hariprasad, "Our gratitude for this generous endowment is boundless. Academic vitreoretinal surgeons are very difficult to recruit and endowments like this one appeal to applicants. The beneficiaries are our patients and our trainees."
These two generations of Robey women will have an impact far into the future.
"It's visionaries and forward thinkers who really make these dreams possible, not only for me but for the thousands of patients in the future who I will be able to help," said Dr. Warren.