Together,
we can change lives
Together,
we can change lives
Together,
we can change lives
Together,
we can change lives
Join the brightest minds in science and medicine to tackle the most pressing health challenges.
Your donation fuels research and care to help people live healthier and longer in Chicago and around the world.
At the Forefront of Discovery and Impact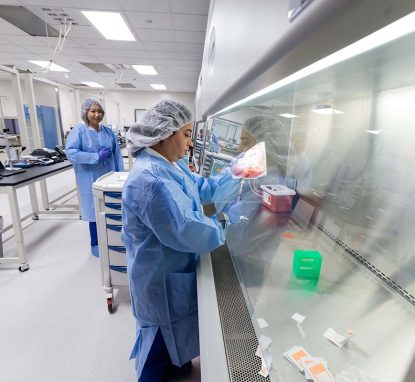 From advancing knowledge and treatment of complex diseases to addressing the needs of whole communities to educating the next generation of physicians and scientists, the University of Chicago Medicine, the Division of the Biological Sciences, and the Pritzker School of Medicine are expanding the frontiers of science and medicine.
Our generous donors are making a difference in the lives of patients, families, and communities. Philanthropy supports researchers and care teams as they work to prevent and diagnose disease, develop better treatments, and train the next generation of scientists and doctors.
Support innovative research, patient care, and education today.